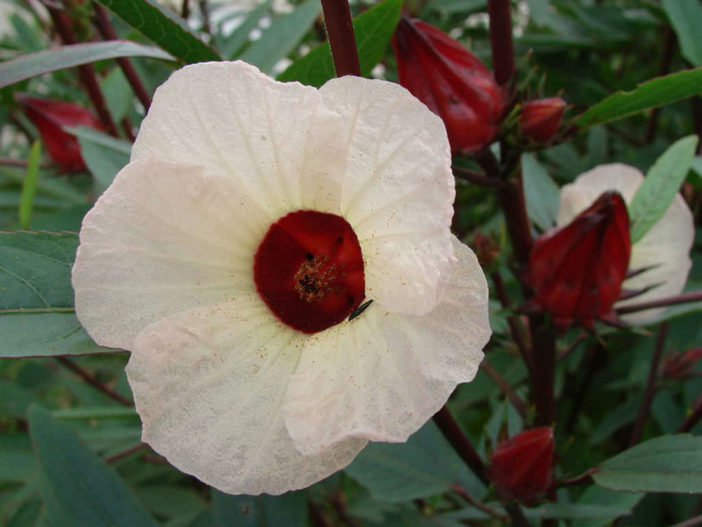 Roselle or Hibiscus Sabdariffa are two very interesting plants to grow. Categorized as an herbal medicine by boiling its fresh calyx (making syrup or jam) or dried it to make tea it's been said can lower blood pressure, strengthen the immune system, reduce fever, clear phlegm and many more.
Roselle is very easy to plant. The flower will begin blooming 60 days after it has been sown. After 80 days, you can harvest the calyx. It can be harvested from one roselle tree up to six times.

I started plant roselle with two varieties in my garden, harvested it, sun-dried it and sell to those who loved it but don't have enough space to plant it.
I really hope that I can grow more Roselle and expand my garden to meet the demand in my country.
Roselle is hardy in zone 8-11. However, if it has a long, warm growing season, it can still be grown and harvested in other zones like an annual. It cannot tolerate frost, so it needs lots of moisture to grow happily.
Roselle is an Indian-Malaysian native, which is why it is often cultivated in Malaysia. It is also believed to have been transported to Africa early on. It is widely distributed in the Tropics, Subtropics and Central America.